When getting ready for back-to-school, it's easy to get caught up in all the preparations for what to wear, what school supplies are needed, etc. But one more thing to think about is what your kids will be eating at school, or for after-school snacks. When you send off a carefully packed lunch, does your kid actually eat what is inside, or do they end up trading it away or just not eating it at all?
One suggestion to try to help fight that problem and provide a better-for-you snack alternative is CLIF Kid Zbars. They are portion-sized for kids and offer 8 grams of whole grains, 2-3 grams of protein and 2-3 grams of fiber to keep kids feeling good between meals. Zbars provide 12 vitamins and minerals specific for kids' growing bodies. And, made with USDA-certified organic ingredients, Zbars contain zero grams trans fat, NO partially hydrogenated oils, NO high fructose corn syrup or ingredients sourced from GMOs.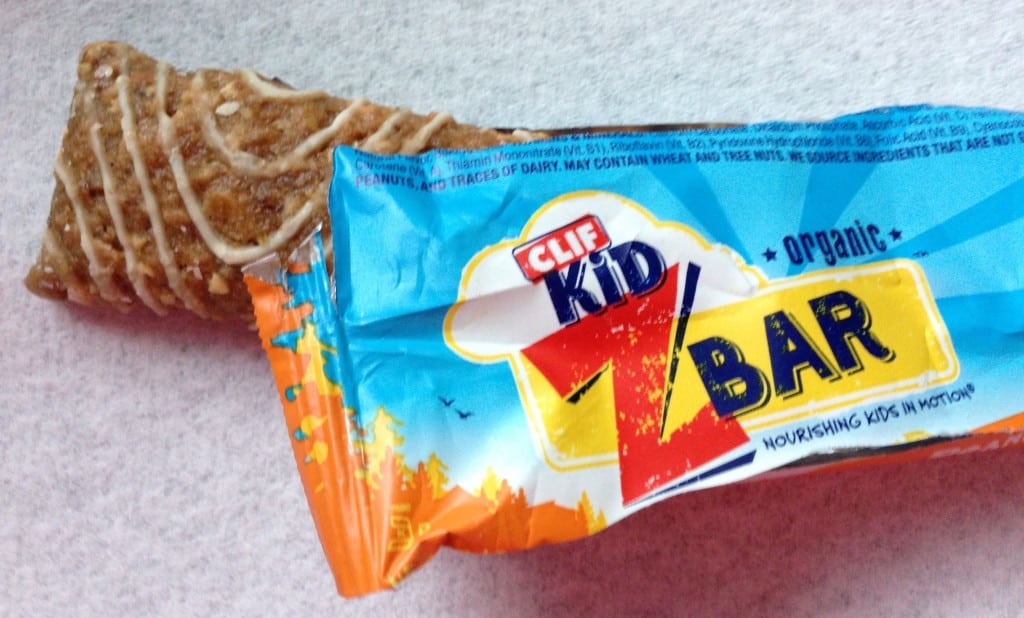 There are a bunch of flavors to choose from including Chocolate Chip, Chocolate Brownie, Honey Graham, S'mores and our favorite, the Iced Oatmeal Cookie.
We like the bars because they are just the right size for kids, taste like a treat and hold up well without a lot of crumbling. That is a picture of the peanut butter flavor above. It has a great peanuty flavor and it is much more moist than your average peanut butter cookie.