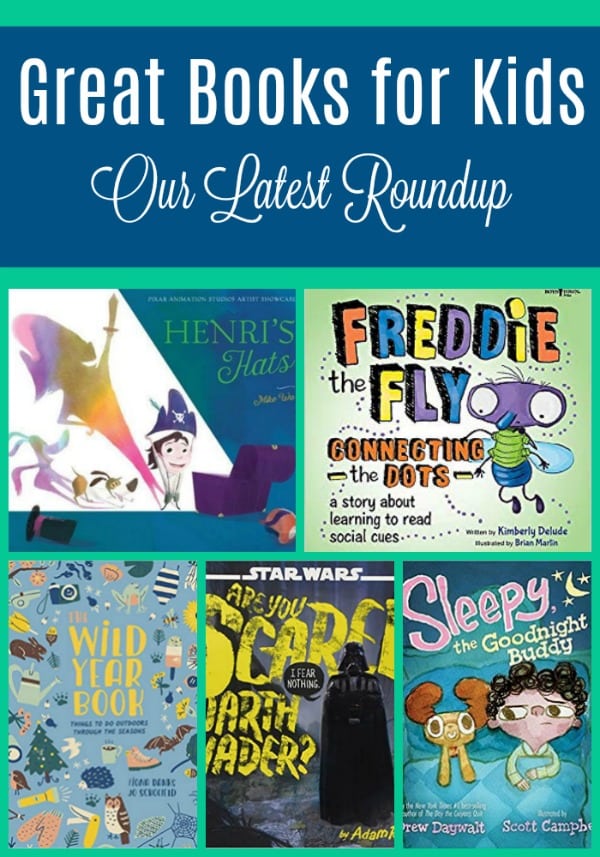 My kids and I have been kicking back with some fun new books this summer – how about you and yours? Sure, it's fun to spend time outside during the summer, and we do plenty of that, but after lunch we have quiet time for a couple hours during which we nap or read. Here are some of the latest books my kids have been browsing – enjoy!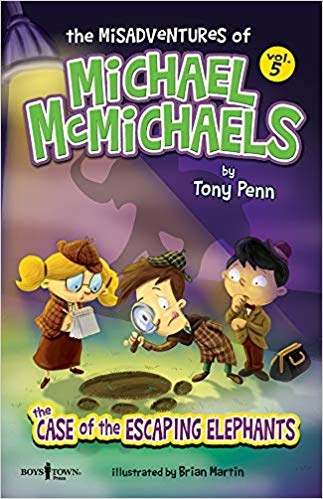 #1 – The Misadventures of Michael McMichaels, Vol 5: The Case of the Escaping Elephants by Tony Penn
Michael McMichaels just can't get enough of playing on the family's electronic devices, even on a family trip to the zoo! But he never expected his fanatic phone use to cause such chaos! Or his obsession with video games to lead to rampaging elephants and a guilty conscience. Michael knows he has to do something to help resolve the issues he created – and that includes working with frenemy Harriet! Will this messy misadventure cure his addiction to electronics and scare him into limiting his screen time?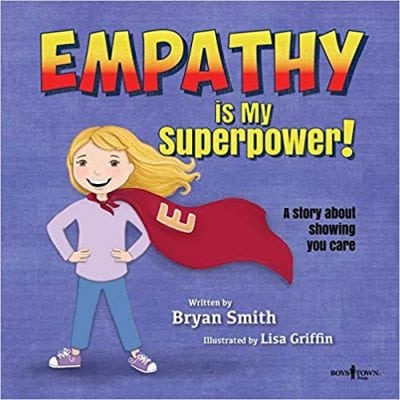 #2 – Empathy Is My Superpower: A Story About Showing You Care by Bryan Smith
Why does her brother cry when it's dark? Why does her classmate Kayla take so long to do her math? And what's up with that strange-smelling dish that Priya brings to lunch every day? With the help of her parents, Amelia soon learns about the importance of empathy and starts to see the power it can have! Will Amelia be able to put her new-found skill to good use and help others find the strength in empathy as well? Written for readers in grades K-6, this storybook also includes tips to help parents and teachers foster empathy in every child.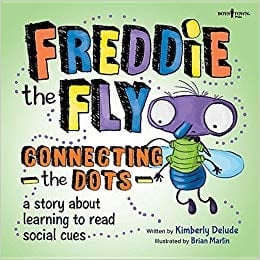 #3 – Freddie the Fly: Connecting the Dots: A Story about Learning to Read Social Cues by Kimberly Delude
Freddie returns with quite the conundrum! He keeps missing social cues, so he misunderstands what people mean, and then he finds himself in a mess. He just doesn't get that there's a lot more to communication than the words that people say. Fortunately for our favorite fly, he has his dad and Principal Roachford available to teach him about connecting the communication dots, including voice tone, facial expressions and body language.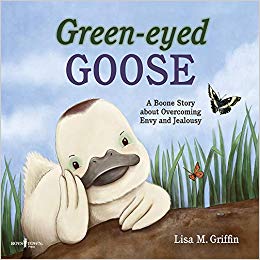 #4 – Green-Eyed Goose: A Boone Story about Overcoming Envy and Jealousy by Lisa M. Griffin
Boone is back, and boy is he bothered! Why is his brother Finn the first to fly? And why can Otter flip but Boone can't? And what's with Beaver's big tail? It just doesn't seem fair! But Boone soon learns, with the help of those around him, that instead of begrudging what others have or earned, he should be grateful for what he has, and work hard to earn what more he wants.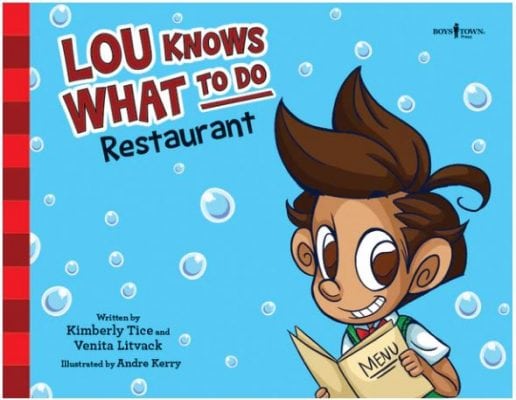 #5 – Lou Knows What to Do: Doctor's Office and Lou Knows What to Do: Restaurant by Kimberly Tice and Venita Litvack
Each story in the Lou Knows What to Do Series is written to show children how an intriguing character such as Lou can be comfortable and successful in any situation that could be a challenge. In the this edition, Lou once again relies on his special bubble wand to show him what to expect when visiting a doctor or dentist. For example, what is a checkup? What kinds of check-ups might Lou need? Why is a checkup important? Who will Lou see while he's at the medical or dental office? What tools might the doctor or dentist use?
When it's time to go to a restaurant, whether he's with a parent or family member, Lou knows what to expect and how to handle himself. Lou's bubble wand will help him be successful in any social situation that could be a challenge for him, such as waiting to be seated, ordering from the menu or waiting for others to finish their food.
#6 – Rumor Has It by Julia Cook ($10.95)
Whether we've been the subject of a rumor or the one spreading a rumor about someone else, most of us have been involved with rumors somehow. But how many people really stop to think about the damaging effects? Fortunately, the author does, and cleverly brings this serious subject to light in an entertaining and funny, but cautionary, tale about the importance of NOT starting or spreading rumors. Told through the eyes of the rumor marble, the story describes how a simple misunderstanding starts a chain reaction that can't be undone.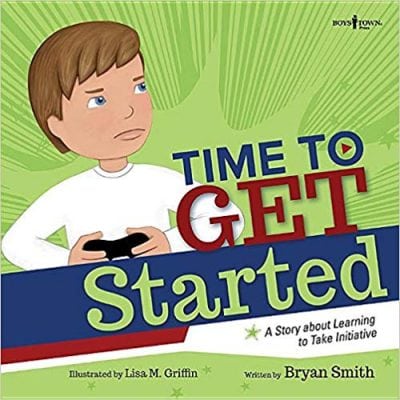 #7 – Time to Get Started: A Story About Learning to Take Initiative by Bryan Smith
Blake doesn't understand why he has to clean his room RIGHT NOW. He'll get to it eventually! Luckily for Blake, his mom is there to help him understand why it's important to get started on tasks right away. By exploring his reasons for putting off the things he is supposed to do, Blake soon realizes that he is simply making excuses. Join Blake as he and his mom go through a few simple steps to help him take initiative and get things done.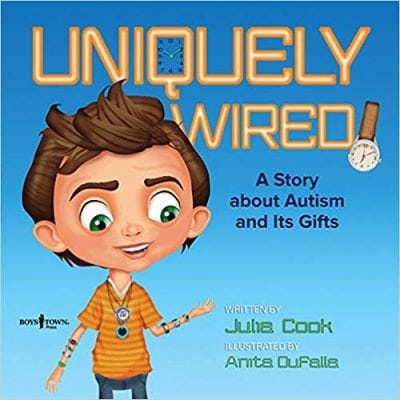 #8 – Uniquely Wired: A Story About Autism and Its Gifts by Julia Cook
Zak is obsessed with watches. Before that it was trains. He owns hundreds of watches and is quick to tell everyone everything about them. Zak also has autism, so he sometimes responds to the world around him in unconventional ways. As Zak describes his point of view, young readers gain a better understanding of his behaviors and learn valuable lessons about patience, tolerance and understanding. Grades K-5.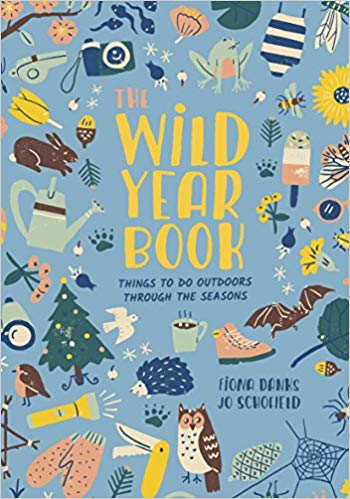 #9 – The Wild Year Book: Things to Do Outdoors Through the Seasons by Fiona Danks and Jo Schofield
Playing outdoors should be an essential part of growing up; developing your imagination, keeping fit and letting the wild world weave its magic spell on you. In this book, the authors have selected 70 of their favorite activities to help you enjoy spending time outdoors, season by season. Perhaps you'll want to play camouflage games in Spring and make enormous bubbles in the summer, challenge your friends to a foraging bake-off in the autumn, or create ice mobiles in the winter. With this book you will never be short of inspiration!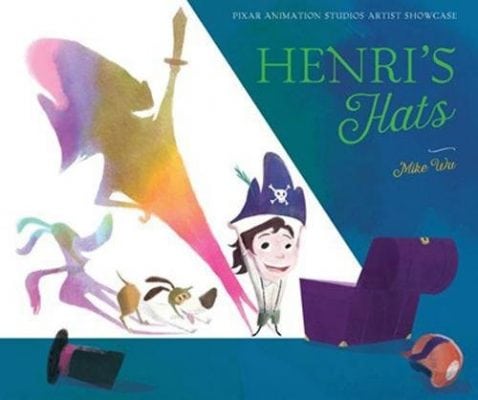 #10 – Henri's Hats by Mike Wu
On the train ride to visit his grandpa, or Papa, Henri is only interested in his game. But then George the dog steals Henri's hat upon arrival, so Henri makes chase and finds himself in front of a trunk full of hats. Henri tries on each hat…and imagines himself a race car driver, a sea captain, a flying ace, and more! Papa finally catches up to Henri and George, and that's when Henri hears Papa's stories, real stories, about racing, sailing, flying, and more! As Henri heads home, he looks up at the stars and begins to dream…of being just like Papa.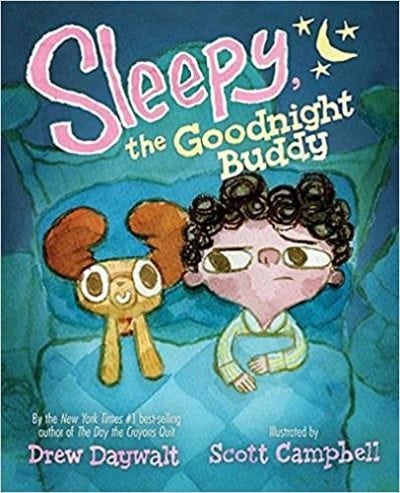 #11 – Sleepy, the Goodnight Buddy by Drew Daywalt
Roderick hates going to bed, and the young boy has become quite resourceful in coming up with ways to delay the dreaded hour when the lights must go out. Roderick's loving parents–fed up with the distractions and demands that have become his anti-bedtime ritual–decide to get him a stuffed animal to cuddle with and help him wind down. However, Sleepy quickly proves to be a bit high-maintenance. Just when we fear the night may never end, Sleepy's antics become too exhausting for Roderick to bear.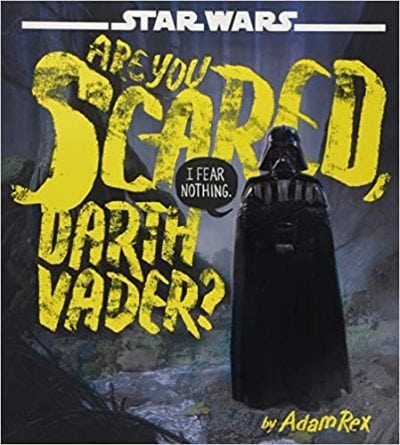 #12 – Star Wars: Are You Scared, Darth Vader? by Adam Rex
It's midnight and the moon is full, but Darth Vader isn't scared. OF COURSE I AM NOT SCARED. Nothing can scare Lord Vader! CORRECT. Not monsters or witches or ghosts, and especially not the dark. So what is Darth Vader scared of? Read on in Adam Rex's hilarious and spooky Star Wars tale to find out! YOU WILL LEARN NOTHING.
About the Author
Latest Posts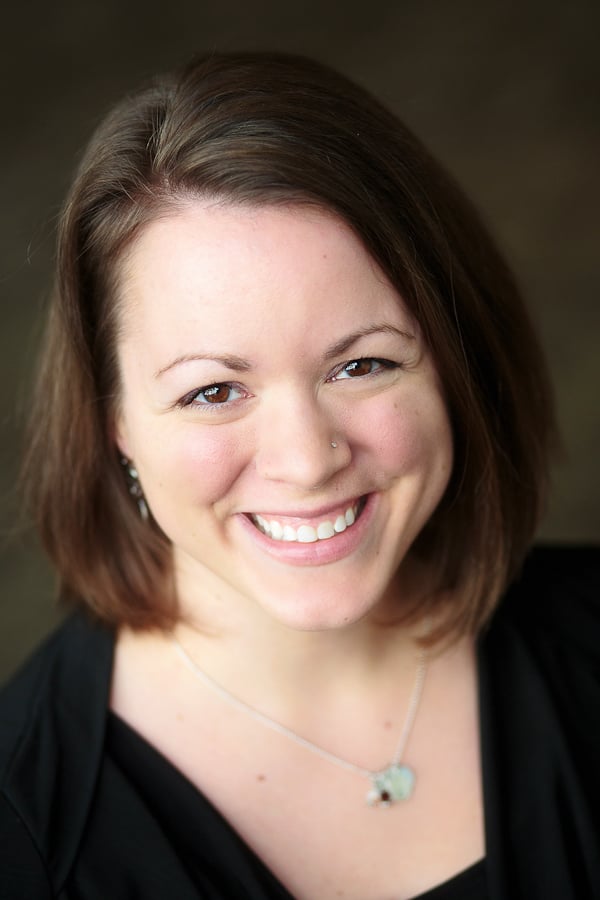 Laura is a former high school English teacher turned avid deal shopper following the birth of her first child. Now she's a work-from-home mom of six which keeps her plenty busy! On the off chance she gets some free time you'll find her with her nose in a book, spending time with family and friends, or enjoying a hot cup of coffee.