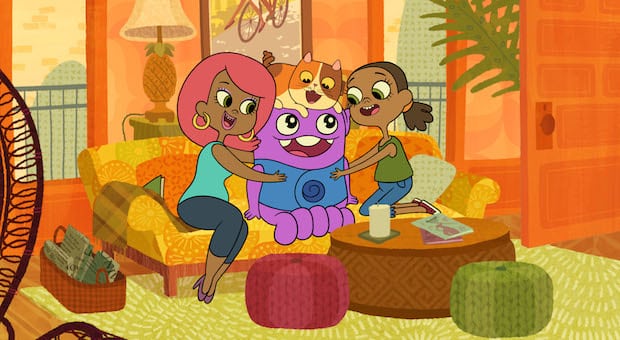 Season 2 of Home: Adventures with Tip & Oh just arrived on Netflix this weekend! Are you ready for a whole new round of adventures? Tip and Oh – the two best friends from two very different worlds – are back with more heart, hilarity, catchy tunes and fun-filled adventures filling 13 all-new episodes. These BFFs prove their friendship is only getting stronger as they explore human and alien worlds with unexpected and surprising results. Whether camping, concert-going or discovering inside jokes, Tip and Oh are inseparable friends tackling any situation with a lot of love, a ton of laughter and a few delightful duets
The voice cast of Home: Adventures with Tip & Oh is led by the multi-talented Rachel Crow as Tip and Mark Whitten (Rolling High) as the voice of Oh, along with Ana Ortiz (Devious Maids, Ugly Betty) – who happens to be one of my favorites, the HILARIOUS Ron Funches (Get Hard, Undateable), and Matt Jones (Breaking Bad, Mom). Throughout the series' first season, recurring and guest-starring voices will feature comedy dynamos Cheri Oteri (Saturday Night Live, Liar Liar), Abby Elliot (Saturday Night Live), Jon Heder (Napoleon Dynamite, Blades of Glory), and Wayne Knight (Jurassic Park, Seinfeld). Developed by Ryan Crego (Sanjay and Craig, Shrek Forever After) and Thurop Van Orman (The Marvelous Misadventures of Flapjack), the series is executive produced by Ryan Crego.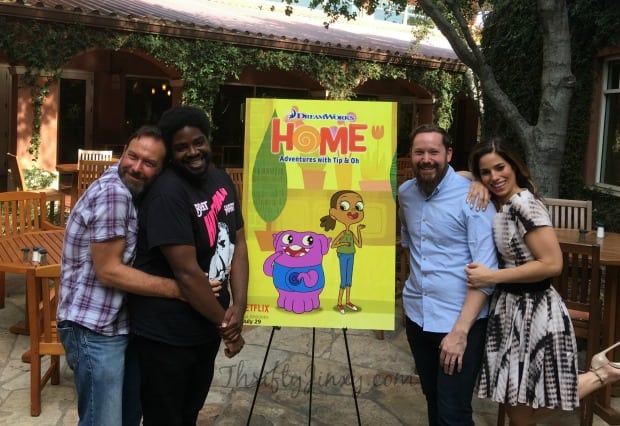 Find out more about the series and my visit to DreamWorks Animation Studios HERE.
Enter our reader giveaway HERE!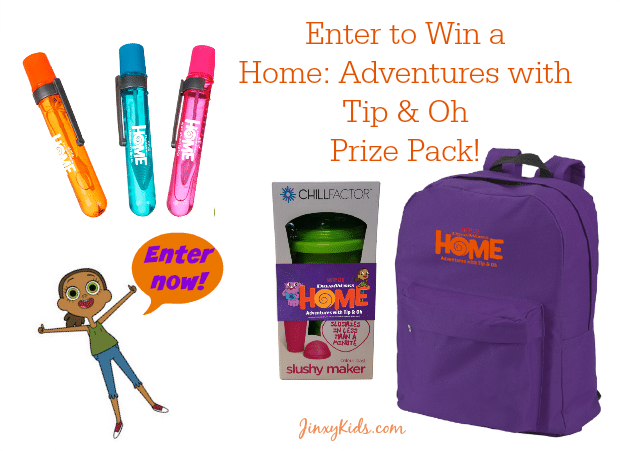 About the Author
Latest Posts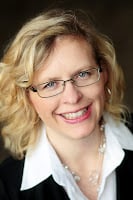 I'm a busy blogger and happy auntie of Little R, who I spend time with several days per week – which ends up being the FAVORITE part of my week! We love to cook together, do crafts, play outside and turn boring errands into fun adventures.