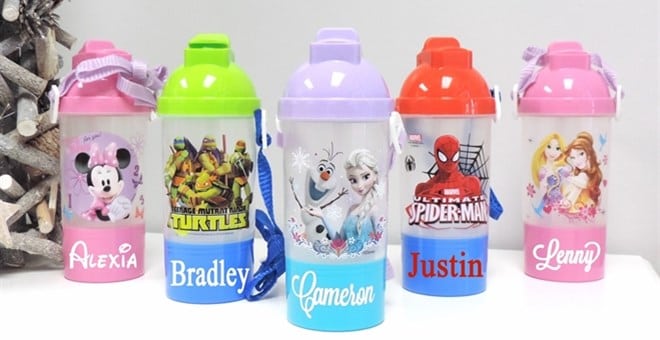 Jane.com has these adorable personalized bottles for children on sale right now for only $6.99! These are regularly $13, so this sale makes them 50% off.
These are available in several different character choices and they have a carrying strap and an attached snack container! This would be great to be prepared for a trip to the park, at church and more!
Shipping on these is $3.99 for the first and only $1.99 for each additional one that you purchase. Head over here to grab this deal and here are a few additional details:
Your and your kiddos are going to ❤love❤ their super trendy and affordable water bottles. They are are ideal for school, daycare, gym and lots more. You can use them with the snack holder at the bottom or without.
Disclosure: This post contains affiliate links that help support our site with no additional cost to you. See our complete disclosure policy here.