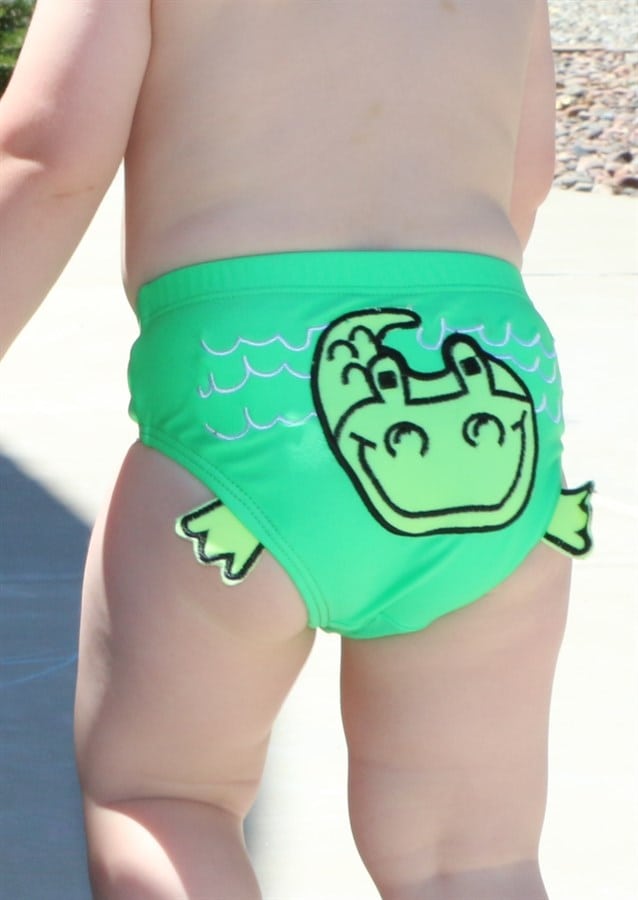 Jane.com has these adorable cloth swim diapers on sale for only $7.99 each right now! I just love these and I bet they would work much better than the regular disposable variety.
And since they are washable and reusable they are much more cost efficient. Swim diapers can be really expensive especially if you have little water bugs on your hands and swim frequently.
These are a great discount from the regular price of $20 and shipping is $3.99 for the first and $1.99 for additional ones making these as low as $9.98 shipped! Head over here to grab this great deal and here are a few details from the listing:
Great for the pool or beach! No need to cover these swim diapers up with a swim suit or swim trunks, they are adorable enough to BE your little ones swim suit.
Disclosure: This post contains affiliate links that help support our site with no additional cost to you. See our complete disclosure policy here.